Temperature Calibration Services & Repair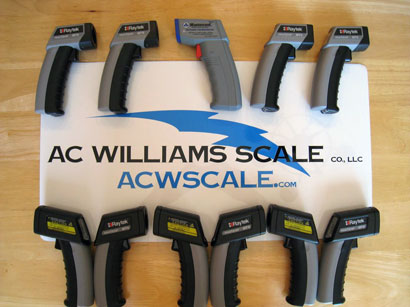 We provide temperature calibration service and repair for a wide range of instruments and equipment from leading manufacturers.
Our extensive temperature calibration services can be custom-tailored to meet your specific requirements and schedule, either at your site or through our pick-up and return service.
Noncontact Infrared Temperature Measurement - Calibration of IR Thermometers
We complete a multi-point calibration based on readings taken from target surfaces with precisely controlled temperatures.
This procedure is based on N.I.S.T. traceable sources.
Please contact us for more information and to schedule service.
Temperature Calibration, Humidity Calibration & Repair Capabilities
Precession RTD Probes
Chart Recorder Calibration
Pressure Transmitters and Gages
Dial Thermometer Calibration
Glass Thermometer Calibration
Digital Thermometer Calibration
Flowmeter Calibration
High Temperature Short Time Dairy System Testing
Level System Calibration
Infrared Thermometer
Temperature Meter Calibration
Temperature Controller Calibration
Temperature Indicator Calibration
Temperature Transmitter Calibration
Moisture Analyzer / Moisture Balance Temperature Calibration
Specialized Lab Temperature Calibration
Data Logger Sales
We perform calibrations using the comparison method which utilizes a highly accurate primary standard. Thermocouple calibrations are normally performed using the simulation method due to the high temperatures that are involved and the accuracy that is required. Our calibration service standards are directly traceable to the National Institute of Standards and Technology (N.I.S.T.)